Investing for expats in Switzerland
A safe, secure future is one thing that every one of us dreams of. Well, to be honest, it is one of the practical approaches also. Irrespective of whatever is your age and job, taking that one step towards investing money will make you feel more centered. With the rise of investing apps and trading platforms, the whole process of money and liquidity has attained a different meaning. One of the prime reasons why investment apps in Switzerland are a rage is because they offer total liquidity and adjust the value of your money against inflation and deflation.
List of investment apps in Switzerland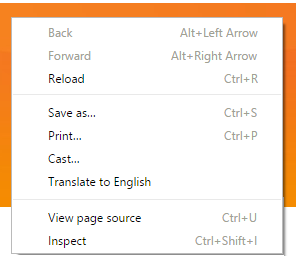 TIP:
when you land on a Swiss website that offers online trading, make a right mouse-click anywhere on the page (only works with Google Chrome!). A small dropdown menu will appear and then it will say; "translate this page to English" (or any other language). This will make it better understandable and easier for you to make the right decision!
These trading apps all offer different options and packages which can vary in price. Comparing all trading apps can be time-consuming. We have listed the most reliable trading apps below.
Investing always involves risks. Know that you could lose (a part of) your invested money.
---
Different investment apps
There are the different types of investment apps in Switzerland which will help you take a smart step. Other than that, free investment apps in Switzerland also offer a wide variety of choices. Most German investment apps in English have special liberty and thus help users know about the legal matters in depth. Today's Swiss market has more than one trading app in its kitty, out of which Degiro, Saxo, and bit flyer are popular. Let us now take a look at these apps in a detailed way. Here are the best investment apps for listed:
---
The best trading apps in Switzerland

DEGIRO is an online brokerage service that started in the Netherlands. Since then, the immense popularity of the app has expanded across 18 countries. A number of reasons cited for its popularity. With its global access, you can access it anywhere and everywhere.
Secondly, the app is available in many languages, including English. This helps people to understand and use the app better. Apart from that what helps is:
DEGIRO has low fees
It has a regulated brokerage service
Secured structure
Unlike other apps, DEGIRO is a trading platform, that trades stocks. DEGIRO is moreover available in both app and web service. This is why the platform has won many awards, including the best low-cost stockbroker and best online broker in 2017 and 2019.
---
Saxo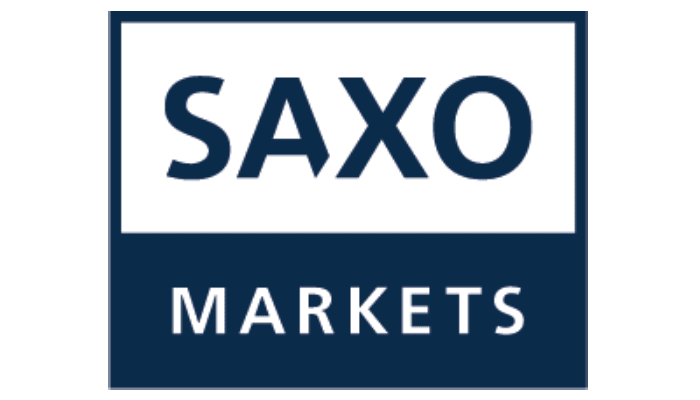 Saxo is a Danish bank that was founded way back in 1992. The investment platform is a safe broker for trading forex accounts and CFD's.
One of the prime aspects that separate Saxo from the rest is that it offers various trading options starting from CFD's, ETF's, ETN's and NDF's. Other than that, Saxo also provides traders with excellent pricing. There are three types of accounts starting from Classic account, VIP account, minimum accounts. The minimum deposit for creating the account is US$ 10,000, and there is also an option of mobile trading with Saxo. With the best mobile, web, and desktop platforms, Saxo offers the best tools to carry out investments and research for the users. Their model is transparent with multi-asset liquidity, and this is why the account has bagged awards like the Best prime of a prime broker, best retail FX platform, and HFM awards.
---
Bitflyer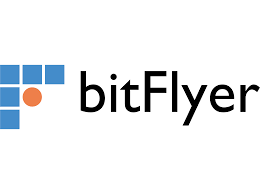 Bitflyer is another digitally equipped investment platform where the money invested is in cryptocurrencies. We all know for a fact that Cryptocurrencies like bitcoin, XPR are the future of investment. Bitflyer works on the operation of cryptocurrency and is one of the reliable ways of investment in Switzerland. The whole process is safe, fast, and easy, making it easy for users to keep a tab on their money.
In addition to transparency, bit flyer has its roots embedded in blockchain and has robust security along with powerful features. The whole platform is available for both Android and iOS users. The platform is available in the US, Europe, Japan and offers reliable trading opportunities for users.
---
How To Open an Investment/Trading Account?
The trading system today is seeing a lot of change due to the arrival of new technologies. However, in order to get the apps and platforms for trading in Switzerland, you must dig deeper into the different ETF along with the multiple stock trading platforms.
There are more than one step to open a trading account in Switzerland. They are:
First and foremost, one has to help apps like Degiro, Saxo, and bit flyer, depending on your investment and requirement.
Then, open an investment account, which usually takes a few days.
Once the account is open, you can start uploading money via Paypal or other preferred methods/li>
After the account is open, look for the best stock you want to invest in and monitor it regularly. Sometimes, inflation plays a crucial role in the stock market, so keep a tab.
---
How to go for the best investment in Switzerland?
All those who still have no clue about investing money in Switzerland are in wait for a surprise. The country has some of the best options reserved for one and all with Online trading Switzerland and investment apps. When it comes to the latter, there are three apps that most of the expats and locals use like Degiro, Saxo, and Bitfly.
Ever since their debut, all the three investment platforms have successfully created a niche for themselves. Such is their popularity that today these apps are vouched as the best android investment apps. Apart from these, it offers various investment options as well.
Saxo, for example, is a great trading platform and offers a broad portfolio for the products. It is one of the best apps for, and with the help of a Saxo account, you can invest money on a large scale and do outstanding research. The app has an overall 4.8-star rating and is thus one of the best platforms to invest your money without worrying.
Other options apart from trading through apps are investing in trade stocks or Cryptocurrencies, where the different investing app android provides all the solutions possible. One of the prime benefits of using the best investment apps for beginners is that you will be able to learn the trade fast.
Most of the time, it is seen that people forget to check what the investing game app offers. For example, if you opt for the app, you benefit from both accounts. Similarly, if you go for bit flyer, then the app will help you invest in cryptocurrencies, one of the most trusted methods opted for through Robo investing app.
However, irrespective of the option you choose, whether the iPhone investment app or Spare change investment apps, it is recommended to remember choosing the high-quality apps and platforms as they will help you in every step of the investment process.
---
What is The Best ETF Investment Company?
If we talk about the best ETF investment company in Switzerland, then Degiro rules the roost. Since then, the online brokerage service provider was founded in the Netherlands and expanded over to 18 countries across Europe.
One of the prime differences in what Degiro offers is the structure. Another benefit of using Degiro is that it is available in both ETF and App only versions. This helps users in easy transactions and gets low rates, safe and secure service, global investment opportunities, and a good variety of stock exchange.
Degiro is the most trusted trading platform today. The platform is innovative and has, till now, around 100,000 users who are ardently supporting it. The fastest growing platform has bagged 66 awards internationally. This includes Best Discount Broker and Best Broker for Stock Trading, both in 2020. Apart from that, it offers a unique ability that makes it the leading online broker for years now.
Conclusion:
Every monetary investment is associated with a lot of patience to see the first influx of results. Therefore, whenever you think of investing money and being patient, do not expect overnight success on the stocks. Instead, check prices every day and try to reap long-term benefits.