Mortgage calculator Switzerland
There is no denying that Switzerland is one of the most beautiful countries in the world. Everybody who has visited the nation or is currently living has to say big things about the place. But apart from the gorgeous mountains, iconic destinations, and stunning locales, what draws people to the country is its mortgage cover insurance.
So, if you are interested in buying a place in Switzerland, this blog below will uncover every detail about the mortgages in Switzerland. First, let us see what the aspects of arranging a mortgage in the country and the best rates that we can get are.
---
Mortgage providers in Switzerland
So, what are the best mortgage providers in Switzerland and which of them offers the best terms and conditions? We have listed below the most frequently used providers in Switzerland .
TIP: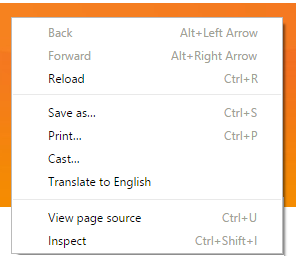 If you land on the website of an mortgage provider company (which is often in Swiss), make a right mouse-click anywhere on the page (this only works with Google Chrome!). A small dropdown menu will appear and then it will say; "translate this page to English" (or any other language). This will make it better understandable and easier for you to make the right decision.
Be aware that Borrowing money costs money
---
How do mortgages in Switzerland work?
Not everybody knows this, but the online mortgage loan schedule is indeed very sizeable. For example, more than CHF 1 million has been tied up in the online mortgage loan since 2019. However, one thing to remember is that Switzerland has strict lending rules for mortgages.
The financial institutions in and around the country at least require a deposit of 20%, out of which 10% is paid in real cash. And to top it off, Swiss mortgage terms are higher and often more prolonged than in other countries. Sometimes they even extend to 50 years.
Why shall you invest in a property in Switzerland?
One of the prime reasons to invest in the Swiss market is that the housing industry is quite strong nowadays. Recently the market recorded an increase of 4.4% in December 2020. Also, other than buying the property in Switzerland, other factors play a crucial role. This includes how long you are planning to stay in the country, do you want to purchase the house or rent it for the initial months.
All these have to be considered along with the online mortgage loan schedule when you are up for buying a house in Switzerland.
Who are all liable to get a mortgage in Switzerland?
When you are up for buying a property in Switzerland, then it is best to have a residency permit B or C. Only after that can you apply for a mortgage and buy a property in Switzerland. And if you are someone who does not have a residency permit, then it can be a bit of a problem to get a mortgage in the country.
Under the Lex Koller Law, the purchases on the property made by foreigners and non-residents have to undergo some official procedure. They first have to apply for a license from the Cantonal Authorities. Also, when you are going for a secondary home in Switzerland, there are some restrictions.
In Switzerland, the law also states that non-resident citizens can only invest in properties for vacation purposes. And even though you necessarily do not need a Swiss Bank Account to get a mortgage, you must provide at least 20% towards the property purchase.
What are the types of Swiss mortgages?
The meaning of a mortgage is typically the same in almost every part of the world. For example, there are interest-only mortgages in Switzerland where the lender pays back the interest during the mortgage loan. Apart from that, there are other types of mortgages also available.
Fixed-Rate Mortgages:
As the name suggests, fixed-rate mortgages are the type of mortgages where the interest remains the same. All the lender has to do is pay back a fixed sum of money over the term. One of the prime advantages of this mortgage is that it is not affected by interest rate changes, and thus you can plan financially in a better way.
Variable Rate Mortgages:
Variable Rate Mortgages have adjustable interest rates. This means that your monthly payments can either rise or fall depending on the interest rate. The significant benefit of variable-rate mortgages is that you benefit from having a lower interest rate.
However, as these mortgages are offered with no minimum payment, thus it can take quite long to repay the loan.
LIBOR/Saron Mortgages:
Libor Stands for London Interbank Offered Rate. This is similar to the variable-rate mortgages, the significant difference being the interest rate changes. SARON or Swiss Average Rate Overnight is very similar to LIBOR mortgages. The only difference here is that they use Swiss money rather than other currencies.
Offset Mortgages:
Some Swiss Lenders also offer offset mortgages. The main advantage of Offset Mortgages is that they help combine standard mortgages with funds. These are used to offset the interest owed on the mortgage, which helps borrowers to pay off the amount quickly.
Other types of loans in Switzerland
A construction loan is the amount of money borrowed to build a home, which can be converted into a mortgage once the initial costs are met.
Renovation loans are the sum of money that is used to finance home renovations.
Why is calculating mortgage important?
The online mortgage calculator is primarily used to check whether you meet the financial requirements involved in getting a mortgage. Most of the time, it is seen that the loan-to-loan ratio varies and exceeds 80%, which means you have to finance 20% of the property at least.
Today, due to the rising interest of the users, there are many mortgage calculators available online. These best online mortgage calculators help users find the exact mortgage amount to be repaid over the said financial period.
Another benefit of Switzerland's mortgage calculator is that it acts as the first step towards your dream home. With a good mortgage calculator at your disposal, you can easily find:
Loan-to-loan value.
Affordability of the mortgage cost.
Current expenses.
Guideline values.
Conclusion:
Now that the various questions regarding Mortgages Switzerland have been met, it depends on you to take the step forward towards your dream home. First, check for your eligibility, as before buying a Swiss home, you need to keep cash ready for the down payment.
Also, you can even check which of the banks provides the best mortgage rate to you for buying the property. Thus, before you take the final leap, check for all the above criteria and make decisions wisely.