Travel insurances in Switzerland
Travel insurance is an insurance that will cover your medical expenses, trip cancellations and other losses that can occur while traveling. To take out a travel insurance would be the smart thing to do if you are planning on staying for a short while in Switzerland. People take out a travel insurance in Switzerland for different reasons, this can be for a business trip, family visit or a student doing an internship. Most of the time the insurer gives you two options: an annual travel insurance or a short-term travel insurance. If you plan on taking multiple business or holiday trips this year, it would be advisable to take out an annual travel insurance.
Travel insurance in Switzerland explained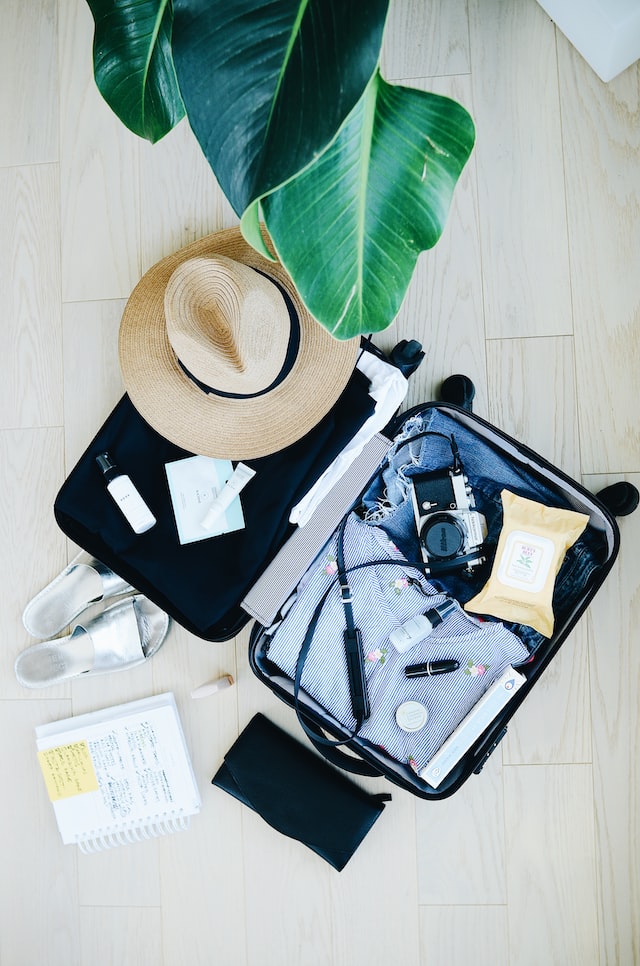 Go directly to:
List of travel insurances
There are a lot of different travel insurance companies on the market. It does not matter if you go on winter sport in Switzerland or you are traveling from Switzerland to other countries – there is always an insurance company that fits to your needs. We have listed the most reliable travel insurance companies below.
These travel insurance companies can vary in price and offer different features. Comparing all travel insurances can be time-consuming. Are you wondering which company has the best basic coverage? We have listed the best travel insurance companies in Switzerland below.
---
Travel insurance outside Switzerland
If you are traveling from Switzerland and you want to go to another country – do not worry. There are more than enough international travel insurance companies that offer excellent coverage. There are a lot of travel insurance companies and all of them sell different features at different rates. So, wat is important to look for in a travel insurance? A must-have feature is that the medical expenses are covered. Secondly, you will need to get back home if something happens (repatriation service). Moreover, you will need cancellation / curtailment coverage, delay, travel abandonment, baggage coverage and personal liability coverage. This sounds like a lot, but don't worry, most of the travel insurances in Switzerland automatically cover all these areas. Have a look at the below mentioned insurance companies if you are looking for a travel insurance for within the schengen visa countries.
Travel insurance in Switzerland
If you are an expat or a student and you are looking for a Swiss travel insurance you should again keep the above mentioned features in mind before taking out a travel insurance. If you are going on winter sports in Switzerland it is important that you take out a comprehensive travel insurance in the event of suffering an injury on the slopes or your equipment gets stolen. A standard single trip policy is unlikely to cover all the possible damages since winter sports is an exclusion on many policies. It is therefore important that you get a policy that is specially designed for your winter sport holiday in Switzerland. These policies cover all the basic standard features like the ones described above. However, a few additions to the policy are made; cover for different winter sport activities (skiing/snowboarding etc.) and damage or loss of your equipment. Also, it should cover your ski school fees, equipment hire costs and lift passes when you suffer an injury.
---
Best international travel insurance
Alliz Assistance

Allianz Assurance is a global insurance corporation that offers a 24-hour emergency service worldwide. Allianz operates on a global scale and can offer fast worldwide assistance. You can choose between 6 different travel insurance options: single trip, annual insurance, backpacker insurance, car insurance, cancellation insurance and winter sport insurance. The single trip option would mean that you are only insured for 1 trip; this could be an interesting option if you are planning just 1 holiday this year. The annual insurance means that you are insured on your trips the whole year. Backpacker insurance in this case is only for people younger than 35 years of age who intend on traveling to remote areas and want to be properly insured. The car insurance coverage means that your car will be insured that you rent on your trip. Cancellation insurance covers the expensive costs of a cancellation for trips anywhere in the world. The winter sport insurance of Allianz Assurance is well-known in the winter sport world since it covers everything that you need – for a good premium. One of the main selling points of Allianz Assurance is that they offer worldwide service, 24hours a day, all year long. Above all, their website is in English and Swiss and therefore easy to navigate.
---
Travel insurance checklist
Choosing the right travel insurance can save you a lot of money. It is therefore important that you take a considerate decision. The first thing you would need to know is how much cover you will actually need. Do you go for a business trip, holiday and do you have any medical complications that can play a role? All necessary emergency costs should be covered. A normal travel insurance covers the emergency medial costs (hospital charges and ambulance fees). You can also choose to cover your return ticket in case you can't use the original ticket. Moreover, emergency dental treatment should be included and 24-hour assistances helplines to offer advice about the treatments. It is important that you are honest about your medical history. If you choose to withhold your medical history, it can invalidate your policy. Once you have taken out the right travel insurance it is time to pack your suitcase and enjoy your holiday!