Loans in Switzerland
Switzerland is a home of more than eight million, known for its mesmerizing mount sights and delightful milk chocolates. This central European country includes approximately 41% of non-natives in its overall population, where most of them face lots of trouble while moving here. Therefore, knowing about the various niches of Swiss loans can ease down their problems.
---
Loan providers in Switzerland
So, what are the best loan providers in Switzerland and which of them offers the best terms and conditions? We have listed below the most frequently used providers in Switzerland .
TIP: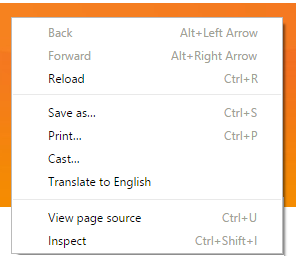 If you land on the website of an loan provider company (which is often in Swiss), make a right mouse-click anywhere on the page (this only works with Google Chrome!). A small dropdown menu will appear and then it will say; "translate this page to English" (or any other language). This will make it better understandable and easier for you to make the right decision.
Be aware that Borrowing money costs money
---
What is the necessity of loans?
For the ex-pats and foreigners relatively new in the unfamiliar land, comprehending the whole Swiss loan system and strategies might be complicated and challenging. On the other hand, lending in Switzerland, legislated by the government, is protected with strict rules and regulations.
Several banks, financial foundations, credit brokers have the right to provide loans to individuals both for commercial and personal or non-commercial uses. Thus, whether you want to buy a new vehicle or looking for a property, you can borrow a certain amount of money considering all terms and conditions from an authorized Swiss lender.
In Switzerland, you can select between both offline and online loan policies at your convenience.
Why opt for a loan in Switzerland?
Are you from Switzerland and thinking of opting for a loan from a bank or a lender? Well, it is an excellent decision indeed. But, the question is why you should need a loan in this country. Let's have a look at some possible reasons for opting for a loan in Switzerland.
Opt for a loan if you want to buy a home.
You can buy or repair a vehicle, such as a car, boat, or even a private jet with a loan.
A loan can cover the expenses of several emergencies, like funeral bills, medical bills, repairing costs, and more.
You can take loans for personal occasions, such as a wedding, vacations, and more.
A loan can also cover the expense of higher studies, including college bills, hostel and study material bills, etc.
Hopefully, now you will not face any hesitation before opting for a loan in Switzerland.
Now, let's have a look at the vast categories of Swiss loans.
---
Personal loans Switzerland
A personal loan refers to a specific type of loan borrowed by a person for their individual use and not for any industry expenditure. Educational loans, car loans, home loans are some examples of personal loans.
The sum of money borrowed as a personal loan has to be reimbursed after a certain period, with the exact amount of interest, as per the pre-agreed documentation.
Student loan Switzerland
A student loan is exclusively categorized for underprivileged aspirants who are highly ambitious and want to carve their career paths on their own. Unfortunately, not every child is born into wealthy family so, borrowing money to continue post-secondary studies in Switzerland are nothing out of the box.
In Switzerland, a specialized student loan being moderately new has not reached the aimed number of students yet. However, private scholarships, private loans, commercial student loans, personal student loans, and peer-to-peer student loans are well distinguished among Swiss students.
Car loan Switzerland
Borrowing money for buying a brand new or a used car is eminent all over the world. Whether your old car is damaged or your family is growing, buying a new vehicle is significant. People who don't want to invest all their savings to purchase a new car can go for a car loan indeed. One out of every five households in Switzerland pursue a car loan for purchasing new vehicles every year.
In Switzerland, along with reducing the debt interest from the taxes, you get the option of repaying the car loan at your early convenience as well. Additionally, there is zero extra cost when discontinuing the agreement, unlike leasing in Switzerland. With an exclusive interest span of 3.4% to 9.9%, you can enjoy a massive car loan here for sure.
Bank loan in Switzerland
Getting loans from a Swiss bank is relatively easier for permanent residents. Furthermore, some banks strictly give loans only to account holders. You have to provide all essential documentation, the employment proof with at least three salary slips, credit records, etc.
Home loan Switzerland
Home loan, popularly known as mortgages, is an immensely ordinary loan borrowed by people from reputed financial organizations. In Switzerland, numerous private banks and Swiss banks offer attractive terms and interest rates to a home loan.
Swiss mortgage interest ratios are intriguing, neck and crop. Rates can be started from 0.8% to 1.4% with endless terms and conditions if 1% of the primary capital gets paid back each year. If you are a foreigner, you have to face certain hurdles and limitations while buying a Swiss property. However, if you are a permanent Swiss resident and have residence imprimatur, then purchasing new homes or properties gets comparably easier for you.
---
Advantages of online loans in Switzerland
If you want quick money, first, you will think of a loan. However, the traditional way of acquiring a loan is full of hassle, and you will have to make several trips to your bank, which is why the best option is to go for the online loan in Switzerland, where you can opt for the best type of loan according to your needs. The benefits of online loans are the following:
Quick Amount Transaction: The loan amount will be sent to your bank account within 24 hours with the online loan. All you need to do is fill out the form and upload the needed documents, and the bank will process the loan within 24 hours.
Minimal Documents: another great benefit of online loans is the minimal amount of documents asked. Since the government backs online loans, the chances of your personal information getting into the wrong hands are reduced.
---
FAQ about Banks in Switzerland
Yes, you can. Many lenders nowadays offer a complete digital loan and substantial processes. So even without visiting the main branch, you can get your hand on exclusive personal loans from your comfort zone by signing the contract online.
No. If you are a permanent resident of Switzerland, your nationality does not affect your eligibility for a Swiss loan.
In a word, you can use Swiss personal loans for anything and everything except business purposes. Furthermore, there is no restriction on using the money borrowed from a personal loan.
People tend to use personal loans for various objectives like purchasing a home or property, buying a vehicle, covering study expenses, paying debts, buying furniture, etc.
It depends on the type of loan, your income, your financial stability, credit score, and your requirements, etc. According to the Swiss consumer credit law, a loan of over 80,000 Frances is not lawful.
No, you can't get personal or any Swiss loans if you are unemployed. You have to submit distinct valid documentation to enable a personal loan.